Recently I had an eye opening meeting with Lisa Strozzieri. Lisa and I initially met online, we both like to connect with local people on twitter and found each other easily. Not knowing much about her, one day she tweeted something that I found intriguing. This really made an impression on me and when I met Lisa in person I discovered that concern for others is a prevailing theme in her life.
Lisa is the owner of Total Performance Auto Body in Ambler. Yep, you read that correctly, auto body. She makes up a big part of a very small minority; women account for only 1% of individuals nationwide in her industry. Growing up in the area Lisa had no intension of getting into the auto body field. While attending college and working towards a horticulture degree she worked part time at UPS. She quickly worked her way up the ranks and found herself in management. This was far from her ideal position, but it paid the bills and kept her in school. One night while driving home she had an epiphany. Alone, late at night, while driving home on I-95 she noticed there was something wrong with her car, so she pulled over popped the hood. She knew enough to recognize that following a recent oil change the technicians failed to attach the valve tap correctly. It was the simplest of tasks done incorrectly and she was infuriated. It was in that moment that Lisa decided to become an auto mechanic in order to help woman who she felt are too frequently taken advantage of by others in the industry. In her words she "was tired of women getting ripped off and wanted to do something about it."
According to Lisa it's a well know fact in the industry (which I was rather surprised to learn) that the majority of big chains want, plan, to have you bring your car back three times for every one visit. The general scenario is that they don't entirely fix the initial problem the first time so you return to have them take another look and do additional work. While your car is there for the second time they "find" other work that "needs" to be done and encourage an additional repair (the third visit). This is exactly the kind of thing that Lisa wanted to put a stop to. She worked in an auto parts store while learning the trade and after finishing her schooling she worked as a mechanic for many years before eventually transitioning into auto body repair. Lisa no longer does mechanical work, and hasn't for the past ten+ years, her business is now strictly auto body. Although she doesn't do mechanical work anymore she did point out the importance of having an established relationship with an independent mechanic. Even for the simplest task, like an oil change, working with a trusted mechanic enables them to become familiar with your vehicle, which ultimately results in better service for you and your car.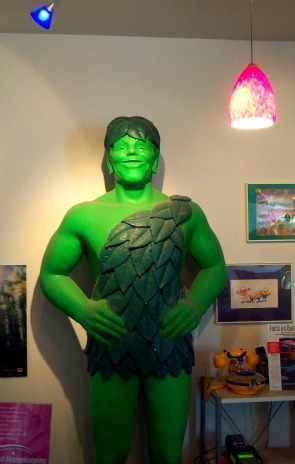 Lisa's goal is to do a high quality repair and deliver excellent customer service, and judging by the customers that she interacted with during my visit it was apparent that she does just that. When scheduling the meeting with Lisa I planned on an hour give or take… four hours later, I hadn't even considered the time or looked at the clock. She is fascinating, extremely intelligent, passionate about her business, she goes above and beyond to stand out and is a bit of a workaholic (minus the bit). She spends her evenings and weekends working on cars and doing pickup and delivery. Yes, PICK UP AND DELIVERY!!! She takes pleasure in driving to her customer's home, picking up their car that needs repair and leaving them with a rental (a rental that she arranged). This is just one of the many things that sets Total Performance apart from the rest. With this service available there is little need to come by the shop, but if you're in the neighborhood you really should stop by some time. Her shop is on Railroad Avenue and from the outside looks like your average auto body shop, but the moment I stepped inside I knew this was not your average repair shop. Once inside I was immediately greeted by Renata, Lisa's sweet German Sheppard who is named after one of her favorite long standing customers, who emerged from her doggie tent to say hello. The garage space is what one would expect, however the office, certainly is not. The first thing I noticed when looking through the sunshine yellow french doors was a life size Jolly Green Giant. He seems to stand guard over the office, bringing some levity along with several cheery collectors' prints featuring Captain Crunch and other colorful characters. The office is light, bright, extremely colorful and whimsical; it is nothing short of awesome.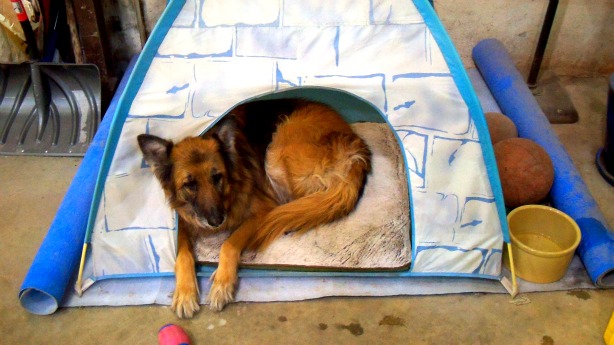 Without doing a little digging you wouldn't notice, but the lightheartedness in the shop is currently undergoing a pretty serious challenge. For the past several years Total Performance has been working almost exclusively with a major insurance company as their direct repair shop; they had a great relationship, the insurance company wanted high quality work in a timely fashion and that is exactly what they got. Recently Lisa and her husband Chris made a decision to bring that relationship to a screeching halt. This wasn't an easy decision as this company gave them the bulk of their business but Lisa's desire to do what is right took over once again. Recently the insurance company began to request that Total Performance lower their standard of service in order to be more cost effective. Apparently the industry sets the bar pretty low, and although Total Performance's pricing is competitive, the insurance company wanted them to cut corners like many others do. The insurance company will now only pay for a repair that is "the average quality level in the market area," furthermore, they began requiring that Total Performance use after market (used) pieces that were not crash tested. Although this is standard in many shops, Lisa and Chris refused. The majority of auto body work is done under the surface and if it's not done properly it most likely is not seen by the average consumer, such sub-par work could ultimately cause serious injury or even fatality if an accident were to ensue after this type of work has been preformed. Dissolving the relationship was a huge and potentially devastating step but once again Lisa stepped up to defend the defenseless. The ability of these companies to dictate the quality, or lack thereof, of materials to the detriment of their customers keeps Lisa up at night. I am confident that Total Performance will ride out this injustice and persevere because they are truly at the top of their game and are doing right by those they serve. I urge you to please keep Total Performance in your thoughts so when you or someone you know has the need for auto body work, you immediately think of them! If you, like me, thought your insurance company tells you where to go, think again. An insurance company cannot dictate where you have your car repaired, period. They may try to tell you where to go, or make "suggestions," but it is ultimately your decision and the insurance will work with the shop you select.
I wanted to meet Lisa to learn more about her and her business because I prefer to do business with small local businesses that make our community what it is, I had no idea of the impact she would have on me and now hopefully on you.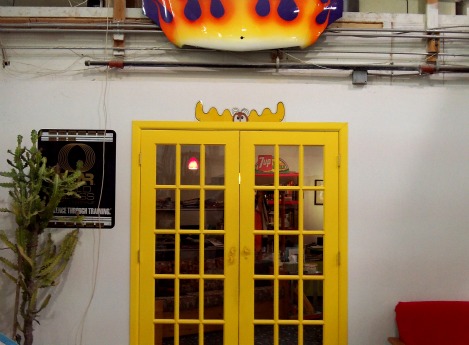 Total Performance Automotive
250 Railroad Avenue, Ambler 19002
215.628.3213