It's a new year and a good time to announce my new site!  For the past few years I have had a website, the standard, run of the mill, boring, virtual business card kind of site, and a blog.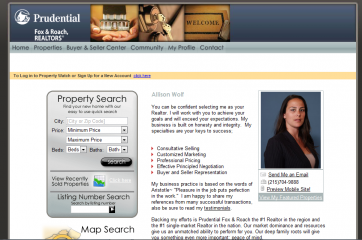 My blog wasn't as lame but having unknowingly created it on wordpress.com as opposed to wordpress.org I grew to regret my initial choice.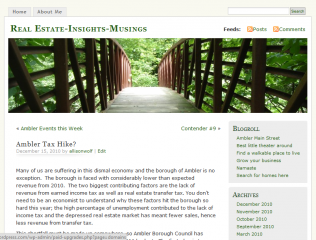 Furthermore, what sense did it make to use one site for a home search and another for local information?  That being said, I decided it was time for a change.  I have now combined my website and blog into one easily navigable, useful site. In terms of design, it's up and running and all content from my blog has been transferred, but aside from that, the process has just begun.  My plans are high reaching, so I'll need time to fully implement all of the features which will (hopefully) result in a one stop shop for all of your local needs, real estate and beyond.  Thanks for visiting and I welcome suggestions as to what you would like to see here in the future!